Hi!
I edited together a video that shows the painting process I'm using right now. I start with a VR model made in Gravity Sketch. After that, I move to Blender where I do a quick lighting and shading setup. Finally I start painting in oil. Check it out!
Arboretum
I decided to paint this super charming house after visiting the Planting Fields Arboretum in Long Island this past summer. I took some photos during the visit but instead of using them directly as a reference, I recreated the whole environment in VR with my Oculus Quest.
Chelmico
The Japanese rap duo Chelmico served as inspiration for the character design. I discovered them because of the 'Keep Your Hands Off Eizouken' anime opening song. The rest of their repertoire is really cool too! I was looking for some characters dressed up as painters and Chelmico often use this kind of working suits.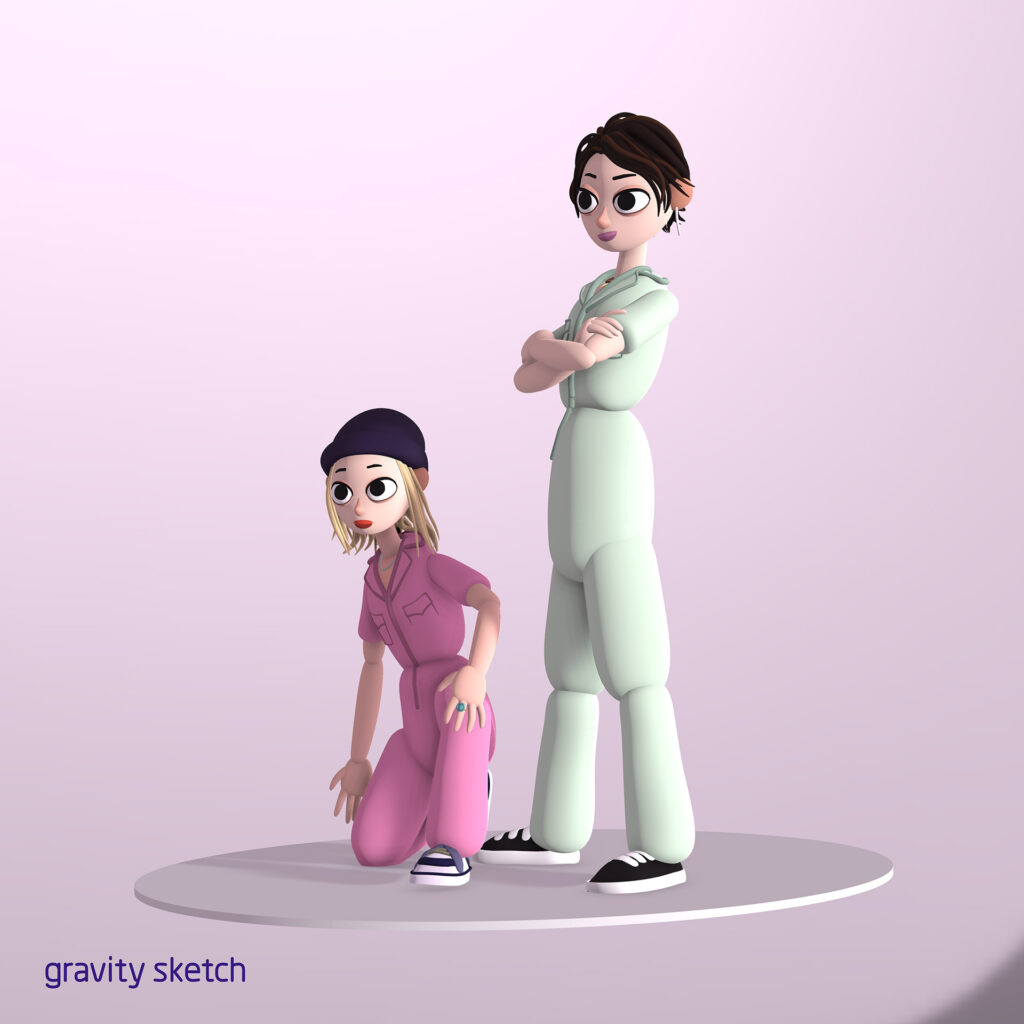 VR and Blender
I started using VR for work at Netflix, and decided to incorporate it in my painting work. Having always worked with traditional 3D softwares like Maya I was really impressed to see how fast you can model a vast environment using VR. Blender has been a lot of fun as well: as a Maya user, Eevee is such a pleasure to use. That is after you get past the initial learning curve! The hotkeys and interface weren't actually too difficult to learn but since I still use Maya for animation, it's still pretty hard to switch from one navigation system to another.
It may seem like a complex workflow but in the end the most time consuming part of the process is still the actual oil painting part! Especially in a scene like this with all the dense foliage, flowers and vegetation. It took me almost 2 weeks of full time - crunch mode work!